Earlier today, Dr Alasdair Allan, Minister for Learning, Science and Scotland's Languages, announced funding for a programme of professional learning for Scottish computing teachers, amounting to £200,000 a year for the next two years.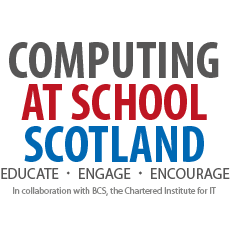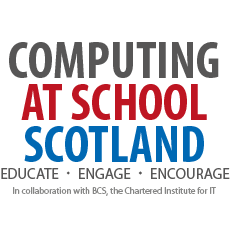 CAS Scotland are delighted with this news, having been part of the government-level working party that developed the proposal.  Many teachers have expressed a real desire for further help delivering unfamiliar parts of either the Software Development or Information Systems parts of the new courses in an exciting, relevant manner.
With this in mind, CAS Scotland have helped design a CPD programme that this funding will be used to deliver.  It will involve the appointment of two project officers – one from higher education and one from secondary education – and the formation of a group of 'lead teachers' who will organise and deliver the CPD programme in their local area.  Materials and training will be delivered in collaboration with FE and HE institutions, and disseminated through lead teachers.
A major goal of the project is to increase the general level of communication between teachers, to share materials, experience and wisdom.  I'm sure we all recognise the need for this, given how many of us are the solo computing teacher in our schools – it is just so hard to operate in a vacuum.  It is also expected that valuable links will be developed between teacher groups and others, such as industry and tertiary education.
The Scottish Government are now putting together a project board and working towards appointing the two project officers.  In the meanwhile, we are undertaking some initial fact-finding with teachers across Scotland as a starting point for the project.
To this end, we will shortly invite you to take part in a survey relating to your CPD needs, the time available for the delivery of your courses at BGE and N3/4/5 level, and your thoughts on the CPD programme structure.  This will be posted shortly onto CompEdNet – watch this space!
This is a truly "cross-party" initiative which will be delivered by CAS Scotland along with the BCS Academy of Computing, Education Scotland, Scotland IS for industry, the Scottish Information and Computer Science Alliance (SICSA) for Higher Education and Scotland's Colleges for Further Education.
CAS are fond of the phrase 'There is no them, only us' – recognising that it is only us, folk who really care about our subject, who can make it great in schools. A first key step of the project is to create a wider working group to help make this happen in all our schools.  Please come on board at this exciting time!  First meeting will be on the 18th July in Edinburgh – please indicate your interest on the above survey, or email us direct and we'll keep you up-to-date with arrangements for this.