The Cyber Security Challenge competition will give young people and teachers an idea of the kinds of problems modern Security professionals face and some of the skills young people need to join them and help to protect the UK from Cyber threats.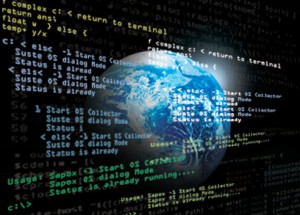 "A lot of companies are desperate to hire people for cyber security jobs, but they just can't find the right number of appropriately skilled recruits. There is a huge gap in terms of the number of properly qualified people in this area, and we need to reach out to the talent we know is out there to fill this gap."  CEO Stephanie Daman, Cyber Security Challenge UK
There are five ciphers in the competition.  You can try as many as you like, but to win you must complete all five. You can download each of the ciphers (and the all-important answer sheet!) from here
If you do crack all five you can send your answers to sc*********@cy********************.uk.
Closing date for entries is midnight on August 31st 2013 and the winner will be chosen at random from all the correct entries.
The lucky winner will be our guest at the British Military Tournament in December where they will be presented with their prize. School to register for our programme. Just ask your teacher to email us at sc*****@cy********************.uk and we'll do the rest. You could find yourself working in cyber security – one of the most exciting careers going!
"There aren't enough of them. These experts are going to become the new footballers." Eugene Kaspersky
Good luck!!